As we enter Hispanic heritage month, we're recognizing 10 trailblazing Hispanic attorneys who have achieved great success throughout their legal careers. However, we cannot celebrate their achievements without also acknowledging the adversity and systemic discrimination they faced along the way.
Dennis Chavez
Dennis Chavez was the first American-born Hispanic senator elected to the U.S. Senate representing New Mexico. For more than 27 years, Chavez used his seat to defend the oppressed and uphold their rights. Throughout his career, he led with a strong civil rights agenda and introduced several civil rights reform bills such as the Fair Employment Practices Commission Bill which aimed to end racial discrimination in the workplace.
In his early years, Chavez withdrew from seventh grade to work and help support his family. He took on several jobs from delivering groceries to working on railroads. Though he withdrew from traditional schooling, his education did not end there. He educated himself independently over time, eventually gaining admission to law school at Georgetown University.
After a long battle with stomach and throat cancer, Chavez died in November of 1962. Many of his colleagues, including President John F. Kennedy and Lyndon Johnson, remembered him as "a leading advocate of human rights."
Manuel Ruiz
Most known as the first Hispanic lawyer to argue a case before the U.S. Supreme Court in 1951, Manuel Ruiz is also the first Hispanic student to graduate from the Gould School of Law at the University of Southern California. Throughout his career, Ruiz overcame several challenges due to racism stemming from World War II. He used these experiences as fuel to support the rights of the Hispanic community.
After graduating, Ruiz found it difficult to secure a job with a reputable law firm due to racial prejudice despite being a straight-A student. However, this did not set Ruiz back and prompted him to start his own law practice out of a small office. During this period, he devoted his time to community, civic, and political activism, specifically for Hispanic youth. He was a founding member of Cultura Panamericana and served as Chairman of the Citizens Committee for Latin American Youth.
Ruiz represented several civil rights groups throughout his career with the 1951 Buck v. California being the most notable case of his career. Shortly after, he was appointed to the U.S. Commission of Civil Rights by President Richard Nixon.
Reynaldo Guerra Garza
Originally from Brownsville, Texas, Reynaldo Guerra Garza is known as a Mexican-American "icon." After graduating from the University of Texas School of Law in 1939, Garza started his own practice until he was enlisted in WWII in 1942. He served 3 years in the war and quickly returned to his hometown. Upon his return, he continued building and managing a successful law practice until he was appointed to the United States District Court for the Southern District of Texas in 1962 by President John F. Kennedy.
Garza's appointment made him the first Latino federal judge in the United States. He was later appointed to the U.S. Court of Appeals by President Jimmy Carter, making him the first Latino judge on any federal circuit court.
With a track record of firsts in the legal industry, Garza positioned himself as a respected leader among the Hispanic community and generations of lawyers to come.
Mario Guerra Obledo
You can't discuss the Latino civil rights movement without mentioning Mario Obledo. Known as the "godfather" and a leading force of the movement, Obledo spent his life working tirelessly to secure the rights of the Latino community.
For Obledo, fighting for the rights of minorities started early in his career. After graduating with his law degree from St. Mary's University of San Antonio in 1960, he focused his practice on discrimination matters against minorities. Obledo often fought against utility companies in San Antonio that were known for denying anyone with an accent or specific body type employment. During this time, Obledo also co-founded and served as general counsel for the Mexican American Legal Defense and Educational Fund.
Before passing in 2004, Obledo served as the president of the National Coalition of Hispanic Organizations.
Miriam Naveira De Merly
Miriam Naveira De Merly's career is a journey of breaking boundaries as both a female and Hispanic woman in the United States. She was born in Santurce, Puerto Rico, and obtained her law degree from the University of Puerto Rico. Merly went on to become the first known Hispanic woman to argue before the U.S Supreme Court. She is also the first woman to serve in the Supreme Court of Puerto Rico and its first female Chief Justice.
Alberto Gonzales
Alberto Gonzales was born on August 4, 1955, in San Antonio Texas. He served in the United States Air Force until 1977 and went on to pursue his J.D from Harvard Law School. After graduating in 1982, Gonzales worked for the private practice law firm, Vinson & Elkin, eventually gaining his title as a partner.
Gonzales held several judicial appointments after leaving the firm, including general counsel for Governor George W. Bush, Secretary of State, and Justice on the Supreme Court of Texas. Upon Bush becoming president in 2001, Gonzales was appointed to White House general counsel and then attorney general in 2005, making Gonzales the first Hispanic to hold either title.
Sonia Sotomayor
After watching an episode of the legal drama "Perry Mason," a young Sonia Sotomayor knew she was destined to be an attorney. Fueled with determination, Sotomayer excelled academically throughout high school and higher education. At Princeton, Sotomayor was an activist for Puerto Rican rights, serving as co-chairman of the Acción Puertorriqueña and calling attention to employment discrimination within the Princeton administration. Sotomayer continued on to Yale Law School where she solidified her legal stance and the characteristics she's known for today.
Between 1979 and 1991, Sotomayer worked in the Manhattan district attorney's office and later moved to private practice at the New York City law firm, Pavia & Harcourt, where she eventually became a partner. On November 27, 1991, Sotomayer was nominated to the United States District Court for the Southern District of New York by the George H. W. Bush administration.
Sotomayer's achievements speak for themselves, but she gained major media attention after being appointed to the Supreme Court in 2009. This appointment made her the first Hispanic woman to serve on the U.S. Supreme Court.
Stephen N. Zack
In 1989, Stephen Zack became the first Hispanic president of the Florida Bar and in 2010, he became the American Bar Association's first Hispanic president. He is currently a partner at Bolies Schiller Flexner LLP where he is a member of the firm's Executive Committee and chair of the diversity committee.
Zack initially came to the United States as a refugee from Cuba and has spent his career fighting for the rights of others. He specializes in public interest litigation and is notably known for famous trials including Bush v. Gore and suits on behalf of the victims of Jeffrey Epstein.
In 2019, Zack was awarded the Lifetime Achievement Award by the American Lawyer.
Catherine Cortez Masto
Catherine Cortez Masto is the former Nevada Attorney General and made history as the first Latina to be elected to the United States Senate. During her time as Attorney General, she advocated for the rights of women, children, and seniors. She also led initiatives to end sex trafficking in Nevada. As a current U.S. senator, Masto still advocates for underrepresented groups, working families, and social justice issues.
Cortez Masto is known for her co-sponsorship and introduction of legislation for health care, housing, and sex trafficking, including the Not Invisible Act of 2019, Savanna's Act, Home Loan Quality Transparency Act, and Marketplace Certainty Act, to name a few.
Jennifer Salinas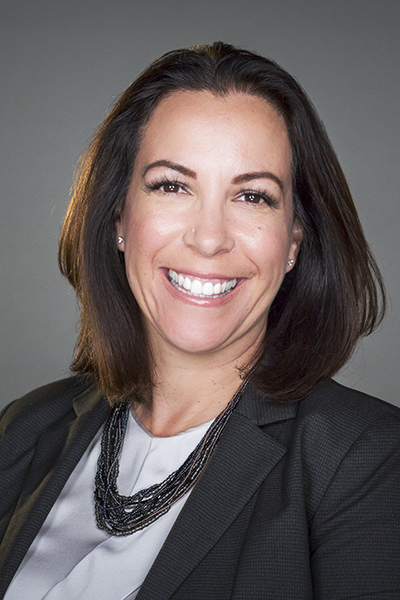 From private practice to in-house counsel at Lenovo, Jennifer Salinas has achieved great success in her legal career. For 20 years, Salinas was an equity partner at an AmLaw 100 law firm where she specialized in intellectual property. Looking for a more in-house counsel position, Salinas pivoted and is now the executive director of IP litigation for Lenovo. Salina's was Lenovo's top pick for in-house counsel after working for the firm 10 years prior and becoming acquainted with their companies practices.
Salinas is vocal about her personal story and the adversity she faced as a Latina woman in the legal world. She is passionate about engaging with and empowering minority communities. During her time as the president of the Hispanic National Bar Association in 2018-2019, she led initiatives to diversify the profession for Hispanic attorneys and community engagement.
Salinas was awarded the Latina Lawyers Bar Association's Mary V. Orozco Abriendo Caminos Award. She has also been recognized for her commitment to pro bono work.
Outlook on the legal industry and future Hispanic attorneys
While each of these attorneys has different stories, they have one thing in common – resilience. They've used their personal struggles of adversity to fuel their passion for creating an equal playing field for Hispanic attorneys, the Hispanic community, and other underrepresented groups. From the White House to the courtroom, there is work to be done to advance diversity and inclusion. These attorney's success should serve as inspiration for future Hispanic attorneys to come and prove that change is possible.
Download as PDF
Want a copy of this article? Download it for free!
Download This Post