Quiz

|

What is Your Law Firm's Growth Profile?
Take our quiz to see where your law firm will be in 5 years
On its surface, the formula for running a successful law firm is pretty straightforward: Serve your clients, grow your book of business, and maintain positive cash flow.
However, many law firms around the country find themselves struggling to grow and wonder where it is that they may have gone wrong.
If you're wondering how your firm could get back on track— or perhaps just assess how well-positioned your firm is for long-term growth — PracticePanther has you covered.
Take our 5-minute quiz to discover your law firm's current growth profile and how you could position your practice for long-term success.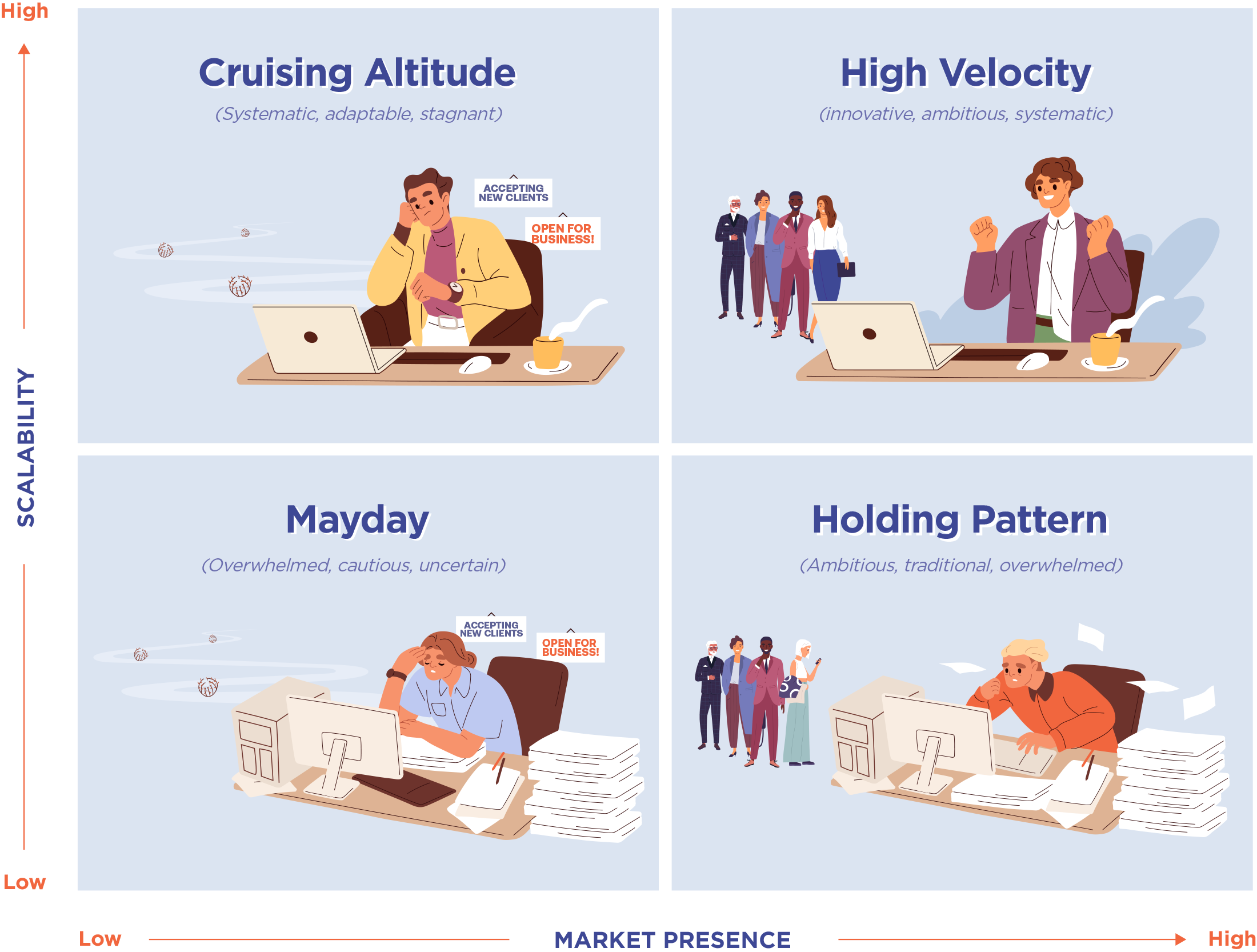 How Do We Measure Your Results?
We've worked with tens of thousands of lawyers to provide the resources to effectively manage and grow their practices. While there are many performance indicators to determine your firm's success, it all boils down to how you manage your day-to-day processes, and the investment you've made in your firm.
Scalability
You're only as productive as your processes. If your firm isn't leveraging the right systems and resources to manage everyday tasks, you're likely hindering your firm's overall growth potential. In many cases, what holds a firm back from growing isn't a lack of new business, but the bottleneck of limited bandwidth across staff.
Using modern legal technology is key to having the capability to track, measure, and analyze your firm's performance across all areas of your business. Keeping a pulse on the inner workings of your firm allows you to make informed business decisions that impact your overall trajectory for growth and financial health.
Market Presence
A law firm is a business, and to be successful you have to understand how to market to consumers or businesses. With the switch to digital-first, law firms can't solely rely on word-of-mouth marketing any longer. Much like your processes, your firm's marketing presence says a lot about your law firm's growth potential. Marketing a law firm doesn't have to be overcomplicated — with the right resources to implement, track and measure your strategies, your firm can build a brand that cuts-through in the competitive legal market.
Defining The Growth Stages
(Overwhelmed, cautious, uncertain)
(Ambitious, traditional, overwhelmed)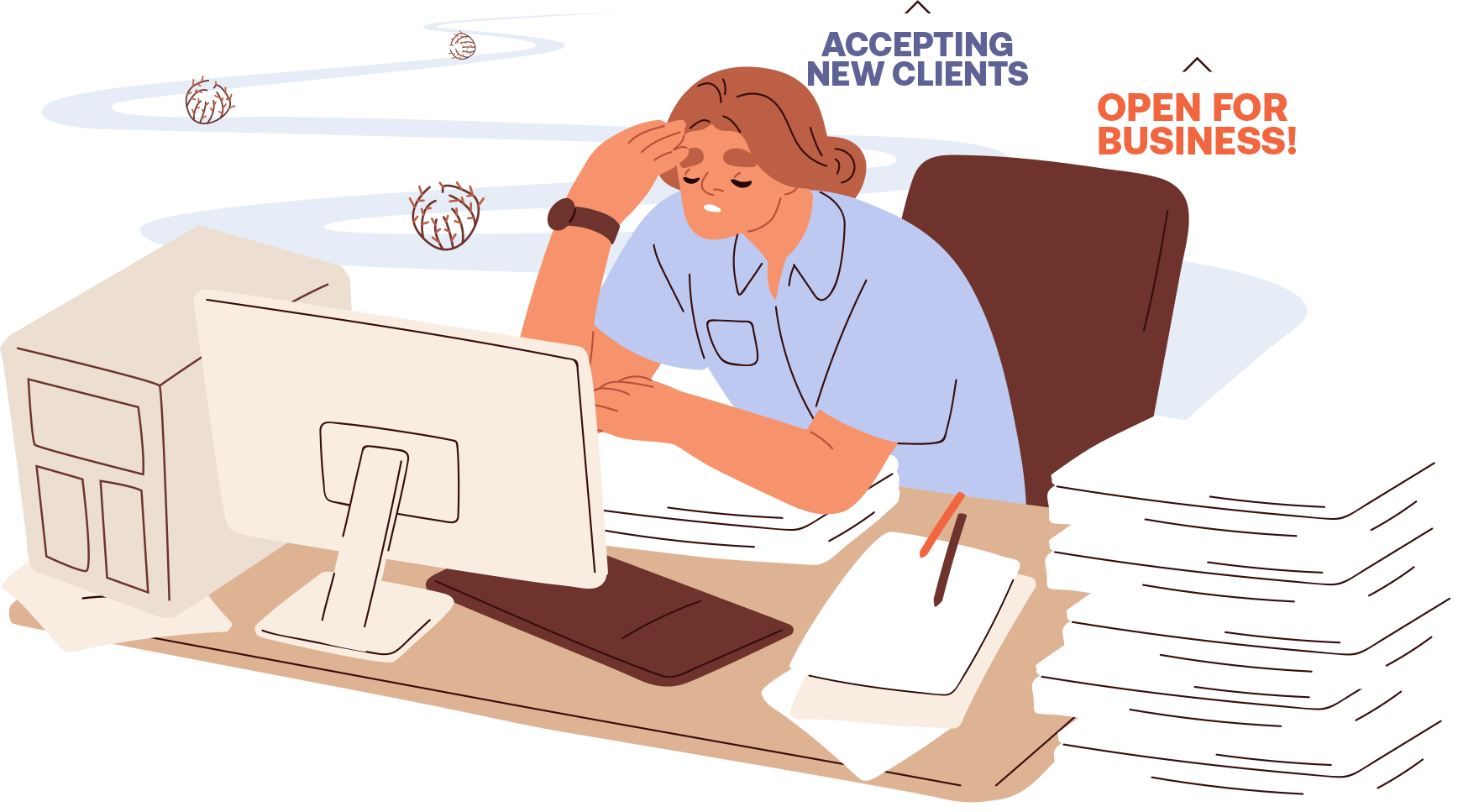 A clean slate with room to flourish
Understand the benefit and nuance of marketing your firm
Outdated operational processes
Your key strength doubles as a bottleneck for your law firm's overall growth. If you're new to practicing law or a solo practitioner, it can be difficult to find the bandwidth to keep up with the ever-evolving legal industry. For law firms in this category, it's best to focus on building your foundation. The best place to start is by integrating internal systems and automated processes with proven and trusted legal technology. These implementations will increase the productivity and bandwidth of you and / or your staff.
In the Holding Pattern profile, you've figured out what marketing tactics drive new business to your firm. However, without foundational processes and the proper resources to support this growth, your firm is likely struggling to keep up with the demand. While the quantity of new clients is appealing, the quality of your firm's services can be adversely impacted. To balance your marketing efforts with the demand, you'll want to focus on implementing modern, automated processes that offset manual administrative tasks. Without this, the return on every marketing dollar you spend will be hampered.
(Systematic, adaptable, stagnant)
(Innovative, resourceful, tech-savvy)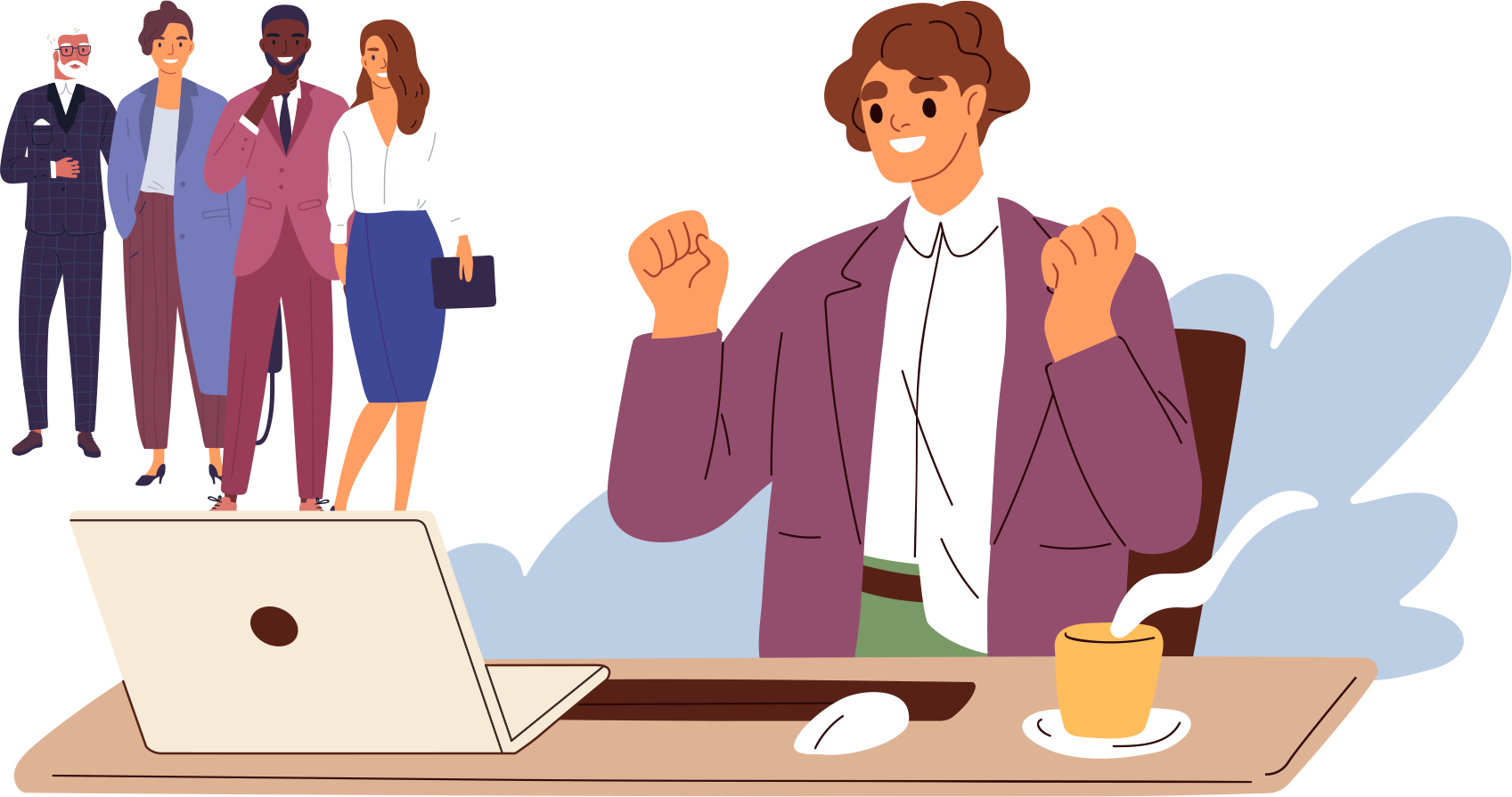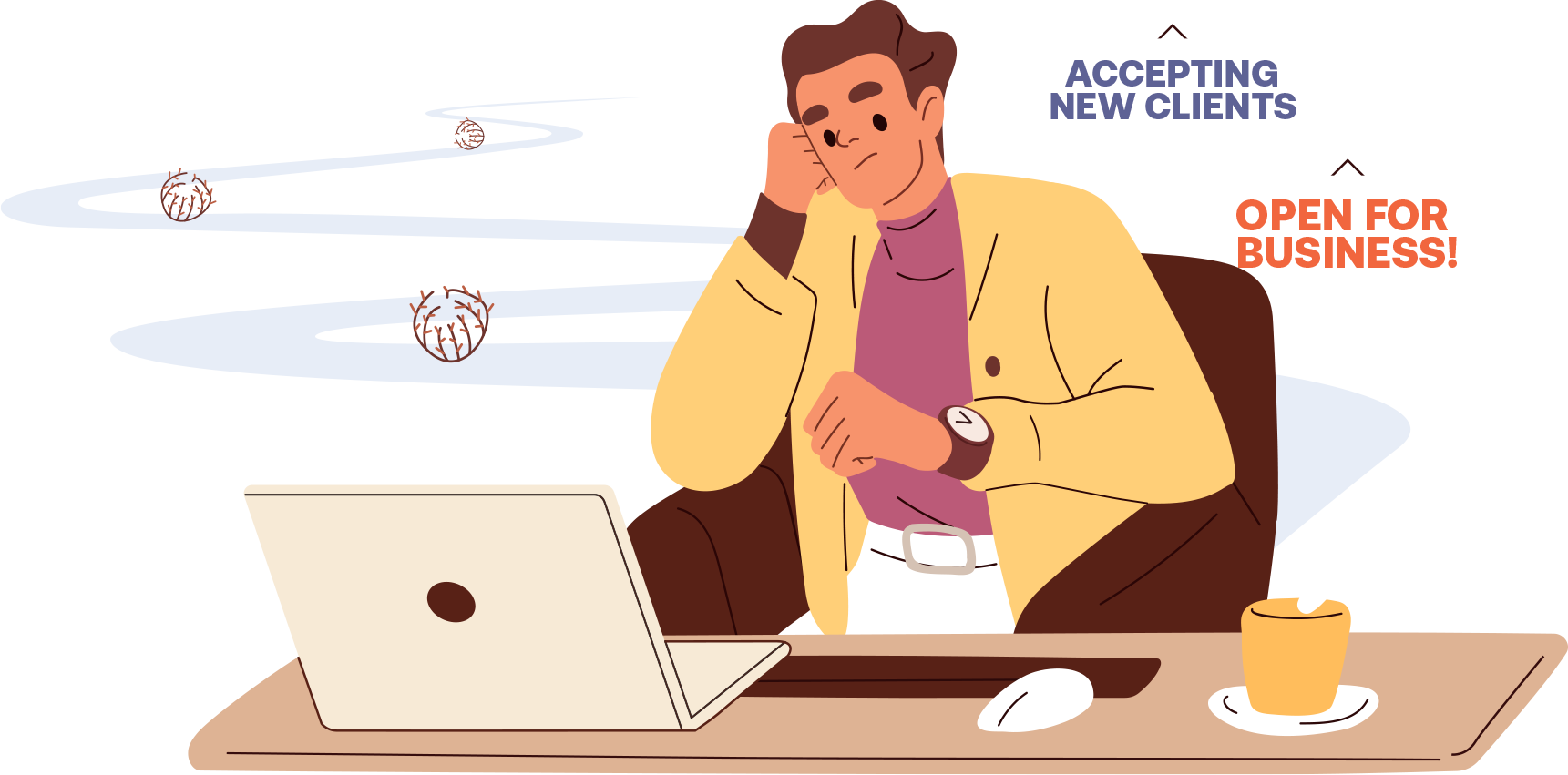 A well-oiled machine in terms of systems and processes
Proven track record of success
Capitalizing on your modern processes
Maintaining optimal business performance
Your firm has a solid understanding of the value of legal technology and relies on modern processes that allow you and your staff to work more efficiently. Law firms in this category often find themselves fixated on the business operations, while strategic marketing and growth tactics fall to the wayside.
The good news is that your firm already has the resources in place to implement a marketing strategy and capitalize on the demand it generates. With the right budget, goals, and reporting, your firm can easily grow your book of business through a few proven marketing tactics.
You've created the framework needed to be a successful law firm in today's digital-focused world. Your firm uses modern processes, legal technology, and innovative marketing tactics to stand out in the legal market. In this stage, you have the flexibility and resources to get more creative with your marketing and growth tactics. You can do so with less risk compared to other law firms due to the host of data you can analyze and use to scale your marketing impact.
©2023 PracticePanther. All Rights Reserved.
Have Questions? Call us. (800) 856-8729